The 30th Annual General Meeting was held on 24 August. Board Chair Mr Peter Griffiths presided.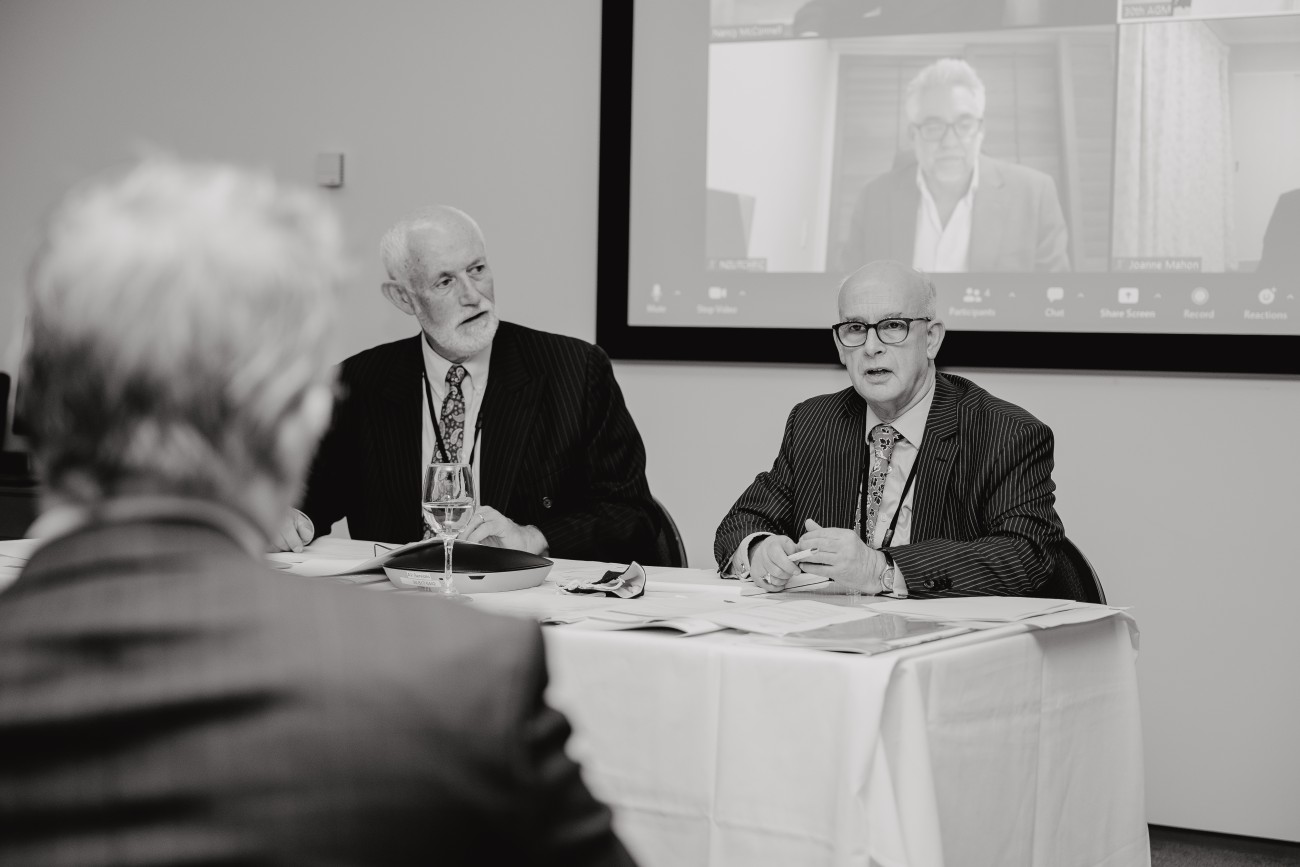 In his opening remarks, the Chair acknowledged Rt Hon Trevor Mallard who had formally stepped down the day before as the Speaker of the House of Representatives thus concluding his tenure as the President of the Trust. The Chair placed on record, the Trust's acknowledgement of his continuous support for the Trust and in particular the parliamentary seminars.
The Chair spoke about the milestones of the Trust on its 30th Anniversary and how its mission was still relevant and would continue to be relevant in the future. Additionally, the Chair spoke about the impact COVID had on the Trust in the past year, which limited opportunities for events due to the extended Auckland lockdown.
The Chair noted, the Trust's tertiary funding program had been maintained with four universities awarding prizes and together with the 2022 Youth Parliament competition sponsored by the Trust. Grants to schools, however, decreased significantly due to schools having to cancel their Parliament visits.
The Chair also acknowledged the following four new corporate members who had joined during this year:
ASB Bank

WSP New Zealand

Contact Energy

Silvereye Communications
Elections announced Peter Griffiths (Metro Performance Glass NZ) and Chris Litchfield (CE Coca-Cola Europacific Partners) were both re-elected for a further term of 3 years. The Trust is also pleased to announce the election of Chris Blenkiron (GM & CE, Rio Tinto - New Zealand's Aluminium Smelter) to the Trustee Council, filling the vacancy following the resignation of Gretta Stephens.